15,292 pass the Nurse Licensure Examination given in November 2014
MANILA, Philippines – The Professional Regulation Commission (PRC) announces that 15,292 out of 26,690 passed the Nurse Licensure Examination given by the Board of Nursing in the cities of Manila, Bacolod, Baguio, Cabanatuan, Cagayan de Oro, Cebu, Dagupan, Davao, Iloilo, Laoag, Legazpi, Lucena, Pagadian, Pampanga, Tacloban, Tuguegarao and Zamboanga last November 2014.
The results of examination with respect to five (5) examinees were withheld pending final determination of their liabilities under the rules and regulations governing licensure examination.
The members of the Board of Nursing who gave the licensure examination are Carmencita M. Abaquin, Chairman; Perla G. Po, Gloria B. Arcos, Carmelita C. Divinagracia, Carfredda P. Dumlao, Glenda S. Arquiza and Florence C. Cawaon, Members.
Pursuant to Section 16, of Republic Act No. 9173, "all successful candidates in the examination shall be required to take an oath of professional before the Board or any government official authorized to administer oaths prior to entering upon the nursing practice."
The top ten performing schools in the November Commission Resolution No. 2010-547 series of 2010: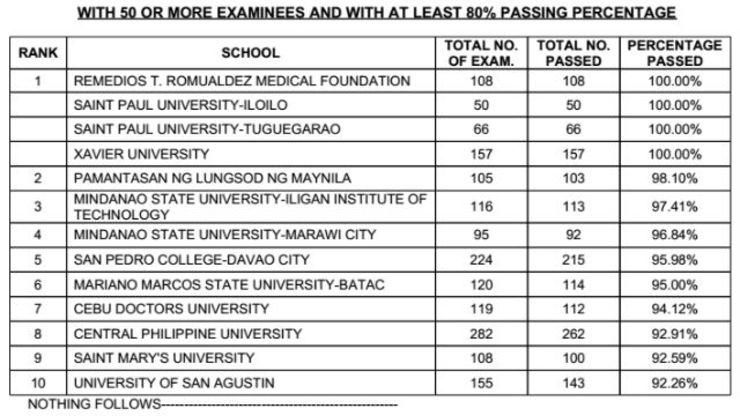 Nurs 1114 Top by Rappler Philippines
NURS1114 Alpha by Rappler Philippines